Our gummies are meant to be
GO ON, ENJOY THE WHOLE BAG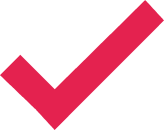 GO ON, ENJOY THE WHOLE BAG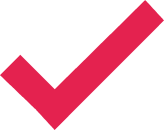 An amino acid that can help your mind chilllll; stop stressing about 10 different things at once*
Coffeeberry® Coffee
Fruit Extract
Half a cup of coffee's worth, so you're not bouncing off the walls with a huge crash later on*
Transports necessary nutrients to your brain, which will thank you by supporting improved information & memory retention*
an ancient medicinal mushroom (not that kind!) that has long been used to assist in limiting brain fog, improving mood, and boosting focus
An amino acid that helps your mind chilllll; stop stressing about 10 different things at once*
Coffeeberry® Coffee
Fruit Extract
Half a cup of coffee's worth, so you're not bouncing off the walls with a huge crash later on*
Transports necessary nutrients to your brain, which will thank you by providing improved information & memory retention*
an ancient medicinal mushroom (not that kind!) that has long been used to cure brain fog, improve mood, and boost focus
*These statements have not been evaluated by the Food and Drug Administration. This product is not intended to diagnose, treat, cure, or prevent any disease.
Coffeeberry® is a registered trademark of VDF FutureCeuticals, Inc. Pat. Fcpatent.com
Non-GMO Soluble Corn Fiber, Pectin, Malic Acid, Citric Acid, Sodium Citrate, Natural Flavors, L-Alpha glycerylphosphorylcholine (Alpha GPC), Organic Sunflower Oil, L-Theanine, Coffeeberry® Coffee Fruit Extract, Colors (Black Carrot, Beta Carotene, Annatto), Lion's Mane Extract, Organic Stevia Leaf Extract
Non-GMO Soluble Corn Fiber, Pectin, Malic Acid, Citric Acid, Sodium Citrate, Natural Flavors, L-Alpha glycerylphosphorylcholine (Alpha GPC), Organic Sunflower Oil, L-Theanine, Coffeeberry® Coffee Fruit Extract, Colors (Black Carrot, Beta Carotene, Annatto), Lion's Mane Extract, Organic Stevia Leaf Extract
Want to know what's so great about our FOCUS gummies? How about their natural ability to enhance mental clarity without jittery caffeine shots and energy drinks? One serving of FOCUS gummies provides half a cup of coffee's worth of caffeine from the premium clean ingredient Coffeeberry Fruit. This combined with our premium Alpha GPC improves data and memory retention while L-Theanine allows you to put a laser focus on a single project instead of thinking about 10 things at once. Clean energy, no jitters, great gummy bear taste = Win, Win, WIN!
3 REASONS YOU'LL LOVE CANDYCAN FOCUS GUMMIES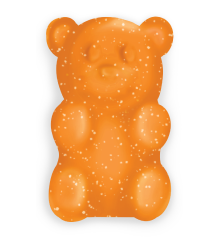 There's nothing artificial in our gummies, not even their color. We've formulated the perfect FOCUS gummies using fruits and vegetables for color, pectin for texture, natural fruit flavors instead of those made in a lab, and natural zero-calorie sweeteners, like monkfruit & stevia. With no sugar alcohols or added junk, our gummies are the perfectly sweet snack to enjoy and receive some oh-so-Sweet Benefits from.
Unlike some candy companies that hope their customers won't read their labels, we encourage you to read what's in our FOCUS gummies. We believe the best gummies for wellness are made to a higher standard.
---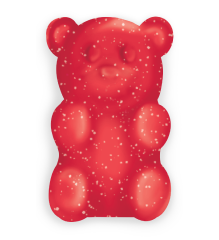 Our health and wellness gummies taste great and since there's nothing in them to take your focus off of their natural fruit flavors, you'll be left with a deliciously sweet taste that lasts and lasts. Have you noticed that most sweet candies on the market are overpowering in their flavor and sweetness? That's because they're jam-packed with high-fructose corn syrup and harmful glucose-spiking sugar that leaves an over the top aftertaste that can only be tempered with more artificial flavor.
Healthy candy from CandyCan is perfectly sweet with just 2 grams of naturally occurring sugar and natural fruit flavors that combine to tempt your taste buds.
---
Our gummies with a purpose provide clean energy in the daytime hours and restful sleep at night.
FOCUS gummies are a top of the line candy filled with premium nootropic ingredients to help you focus during the day aiding with mental clarity, alertness, and of course... focus.
SLEEP gummies are a perfect choice to help you doze off even for those with chronic insomnia or occasional sleeplessness. Infused with melatonin and lemon balm extract, they're a safe, delicious, and effective way to achieve Sweet Dreams.
BETTER FOCUS GUMMIES = BETTER FOCUS
CandyCan gummies can add a little sweetness to your life without breaking your diet or putting you out of ketosis. There's a lot to love about our little gummy candies that are packed with nutritional goodness and whole food ingredients.
Shop for FOCUS Gummies and SLEEP Gummies on CandyCan's website and join our email list for exclusive savings on future orders. Skip your morning coffee and focus better with our gummies with a purpose, from CandyCan.